HBR: Weedley Tunnel
The original survey of the H&BR did not have any tunnels at Weedley on its route through the Yorkshire Wolds. However, during excavations it was found that the chalk was unstable and a diversion was required. This diversion required two short tunnels: Weedley and Sugar Loaf. Both tunnels are 132 yards long and are located on the grounds of the Drewton Estate. Weedley Tunnel located near the local beauty spot of Weedley Springs. Sugar Loaf has unfortunately been partially back-filled.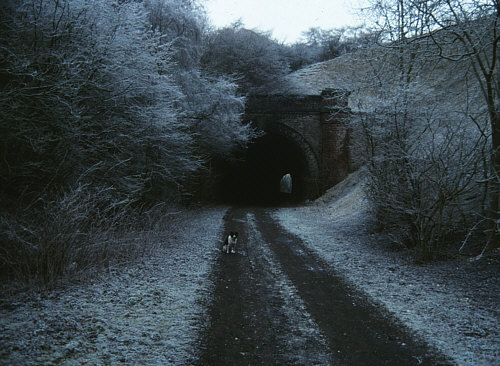 An occupation crossing was also located at Weedley Tunnel, and a signal box was located at Weedley Springs. Sometime between 1934 and 1954, the signal box was removed and the foundations were used for a platelayers' hut. Mr. A. Howden, a signalman on the H&BR recalls the signal box:
I remember one terrible night at Weedley Box the first winter I was there. Snow fell heavily all night accompanied by a fierce north wind, the snow coming tumbling down the hillsides onto the line. I was very much afraid the trains would leave the rails or become stuck. I reported the matter to the South Cave Station Master who told me to carry on as there was nothing we could do until anything happened. The trains did keep getting through, the engines being able to keep the line clear. Mr. Bailey, the Chief Engineer, a very genial person, frequently visited Weedley and always called at the box to borrow a mug. Then he would go down to the spring close by and have a good drink of the excellent water.
This is a view of the famous curve on the climb up from Little Weighton up to Weedley Tunnel.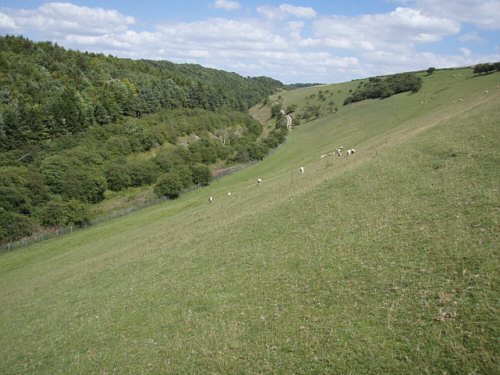 Weedley Tunnel is still intact, and is used by the estate as an access route for road vehicles.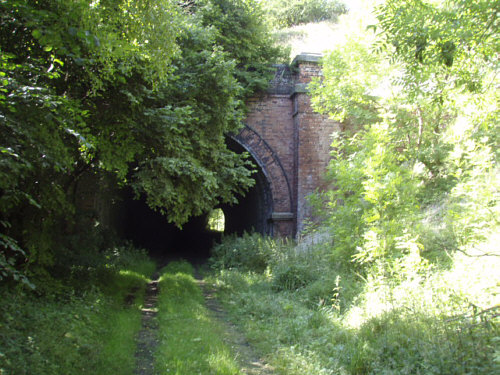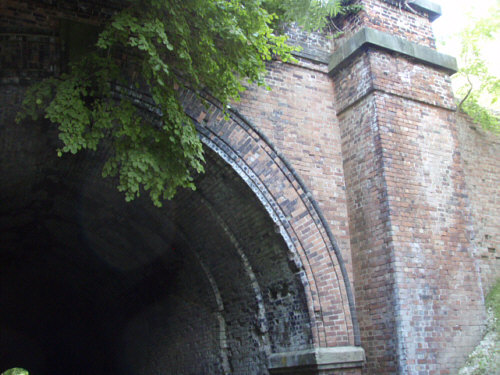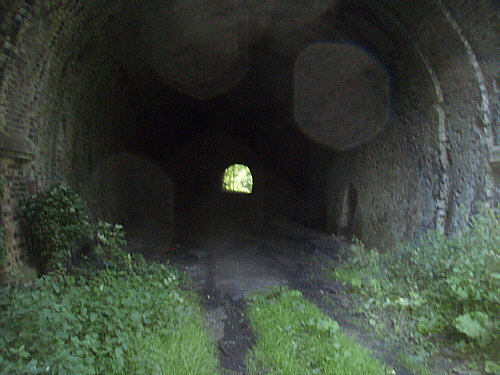 A few of the original H&BR telegraph poles survive along the route. This one poking out of the bushes near Weedley, still has its pots (insulators) in place.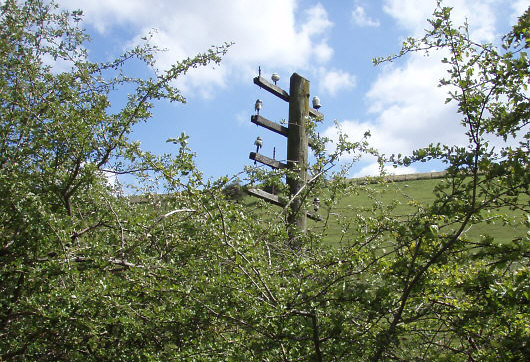 Acknowledgements
Thank you to John Broadwell and Richard Barron for the above information and photographs. The winter photograph is Richard Barron's. The others are from John Broadwell.
Mr. A Howden's account can be found in "The Railways of East Yorkshire" by C T Goode, Oakwood Press 1981.