Oliver Bulleid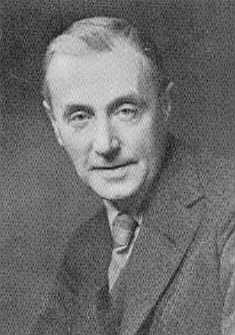 Oliver Bulleid was born in 1882 at Invercargill in New Zealand, to British immigrants. His return to Britain in 1889 after the death of his father. He joined the Great Northern's Doncaster Works as an apprentice at age 18. On finishing his apprenticeship in 1906, Bulleid became an assistant to the locomotive superintendent and then works manager.
In 1908, he moved to the Westinghouse Works near Paris as Chief Draughtsman. He quickly became an engineer for the British displays at the Brussels and Turin trade fairs, before deciding to return to British railway work and became Nigel Gresley's personal assistant at the GNR in 1911.
With the exception of military service in France, Bulleid worked continuously with Gresley until 1937. There is evidence that ideas flowed between Bulleid and Gresley during this period. For example, it is thought that the characteristic 'wedge' shape of the A4 was worked out by both men after a visit to Bugatti. He is also thought to have been the driving force behind the adoption of the Kylchap exhaust for many Gresley locomotives. Bulleid's main work at the LNER was with rolling stock construction and repair, and he produced the famous articulated dining and sleeping car sets.
In 1937 Bulleid moved to the Southern Railway to be their Chief Mechanical Engineer. At the Southern he was free to pursue a variety of novel innovations. Bulleid believed that steam's imperfections could be corrected - if they were identified and studied. Due to World War 2, imminent Nationalisation, and continued electrification on the Southern; Bulleid attempted to innovate too quickly. His most famous engines were his 'Merchant Navy' Pacifics. Although these were express passenger engines, they were officially designated as 'mixed traffic' due to their construction during the middle of World War 2. Their innovations included electric welding, air-smoothed casing, thermic syphons, American 'Boxpok' wheels, and oil bath chain-driven valve gear. The latter was due to a shortage of suitable gears in wartime Britain. The Merchant Navies (and smaller West Country / Battle of Britain Pacifics) had many successful features, including a successful 3-cylinder drive which avoided hammer blow, electric lighting, and steam-powered firedoors. Unfortunately Bulleid tried to achieve too much at once, and they also suffered many problems including a reputation for excessive slipping, and valve oil baths leakages and fires.
In 1942, Bulleid's 0-6-0 Q1 'Austerity' appeared. To save weight and material, all non-essentials were removed, resulting in a distinctive (some would say ugly) locomotive. The Q1 proved to be Britain's most powerful 0-6-0 design but only weighed 46 tons.
In an attempt to solve steam's deficits, Bulleid developed his 'Leader' Class. This had bogies powered by 3 cylinders, and a central cab for firing. Driver's cabs were located at both ends. The prototype was well advanced by the time of Nationalisation in 1948, but was already having problems. Shortly after trials began, the Leader was scrapped by British Railways.
On Nationalisation, Bulleid moved to the Irish State Railway (CIE) and stayed in Ireland until his retirement in 1958. Whilst in Ireland, Bulleid simplified the CIE's varied locomotive stock, and started a diesel conversion programme.