William Marriott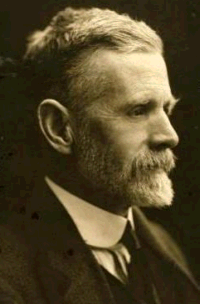 William Marriott was born in 1857, and served as an apprentice with Ransomes & Rapier in Ipswich. After completing his apprenticeship and a short period as a draughtsman, he took the unpaid post of Assistant Engineer and Agent with railway contractor Wilkinson & Jarvis for their work constructing various sections of both the Yarmouth & North Norfolk Railway and Yarmouth Union Railways.
Marriott appears to have been successful in this role and in 1883 at the age of 26, he was appointed to the position of Engineer with the new Eastern & Midlands Railway (E&MR). This was followed by the joint responsibility of Locomotive Superintendent in 1885. Marriott retained these positions when the E&MR was purchased by the Midland and Great Northern Joint Railway (M&GN) in 1893.
The M&GN's locomotive policy was primarily the responsibility of the Midland Railway. Therefore it tended to use S.W.Johnson designs, although they acquired their own look due to overhauls and rebuilds at the M&GN's own Melton Constable works rather than the Midland's Derby Works. In the locomotive department, Marriott's tenure with the M&GN was marked by the rebuilding of many existing tender designs, as well as new tank engine designs including the M&GN Class A (LNER Class C17).
However, Marriott's real M&GN legacy was in the form of civil engineering and non-locomotive improvements. He took out patents on rail chairs, fishplates, wagon braking apparatus, improvements to reinforced concrete construction, and the moulding of concrete blocks. As a proponent of reinforced concrete, Marriott's M&GN became a pioneer in the concrete industry. Even today, the North Norfolk Railway boasts a variety of concrete posts, and the Cromer signalbox - all built at the Melton Constable concrete works in the early 20th Century.
In 1919, Marriott also became the M&GN's Traffic Manager, before retiring in 1924.
M&GN locomotives came under LNER control on 1st October 1936.
Acknowledgements
Thank you to Dave King at the William Marriott Museum for permission to use the above photograph, and for some of the above information.