John G. Robinson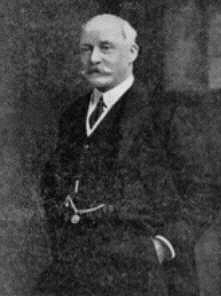 John G. Robinson was born in 1856, and served his apprenticeship with J. Armstrong and William Dean on the GWR. He joined the Waterford Limerick & Western Railway of Ireland in 1884, and in 1888 was in charge of the Locomotive Carriage and Wagon Department.
In 1900 Robinson moved to the Great Central Railway (GCR) and was appointed Locomotive Engineer. In 1902, his post was retitled as Chief Mechanical Engineer (CME), and the Carriage and Wagon Departments were added to his responsibilities.
Robinson produced a large variety of designs. He kept the symmetrical outlines of his predecessors, but enlarged cylinder and boiler capacities. His experiments with superheating led to the development of the Robinson Superheater. During World War 1, the Ministry of Munitions chose his ROD 2-8-0 (LNER O4) design for war service. From 1924 to 1929, the LNER purchased many of these locomotives for heavy freight uses.
With the formation of the LNER, Robinson was the directors' first choice of CME. By 1923, Robinson was 66 and so declined the appointment, but suggested the much younger Gresley. Robinson continued in office with the LNER in a consultative capacity for a few years, and he also became a director of Beyer, Peacock & Co. He died in retirement on 7th December 1943 in Bournemouth.