Christmas came early today for me as the trader signs for the potato market arrived from Ben Weiner as well as the castings for the Handyside canopy supports from my colleague at Guy's.
Tom Everitt's 3DP columns were mounted for casting with a large wax feeder sprue on a sprue former and casting ring.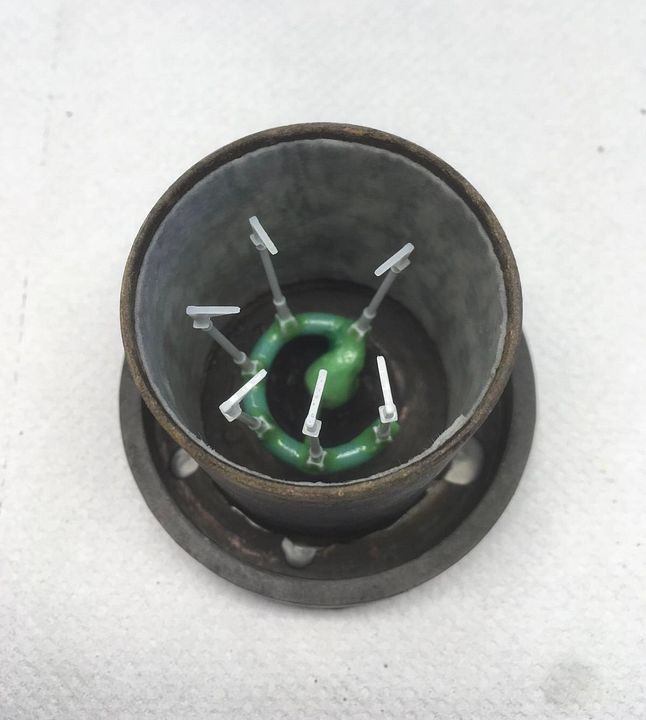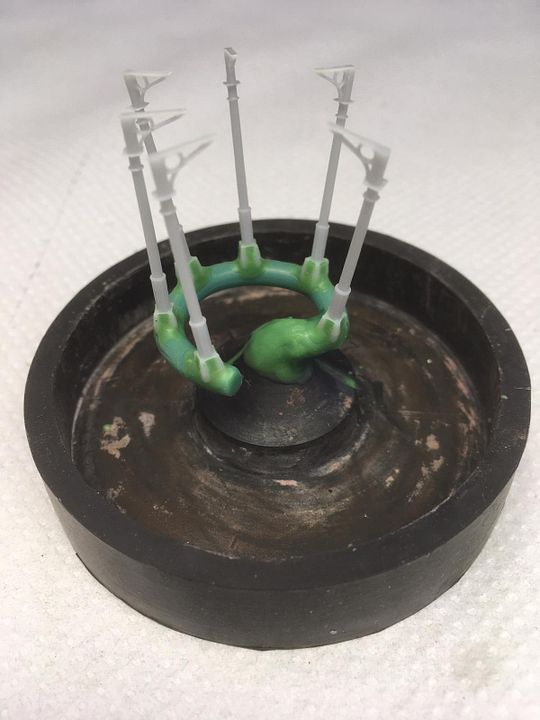 They were then invested in a very high temperature investment.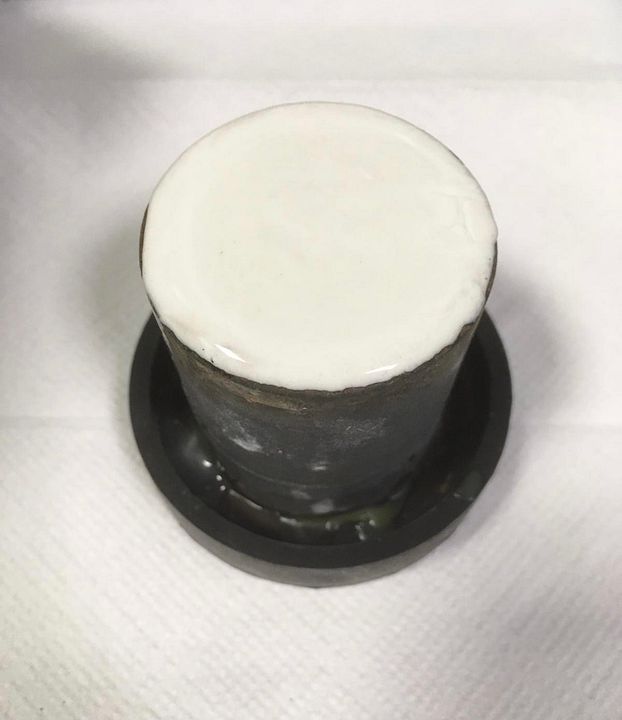 This was brought up to 900deg C to expand the investment and burn out the plastic. The investment expansion accommodates the shrinkage of the metal on cooling. 
The metal ingots can be seen in the crucible with the hot casting ring in place. The metal is heated by induction to 1500 deg C.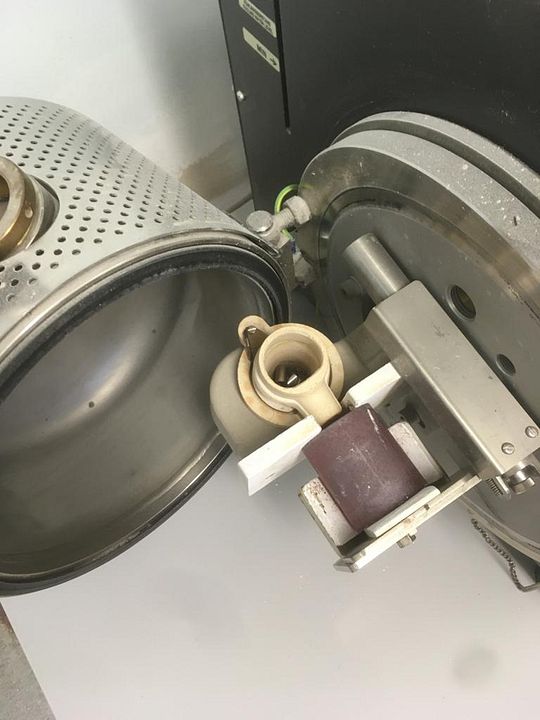 At casting temperature the button of molten alloy can now be seen in the crucible.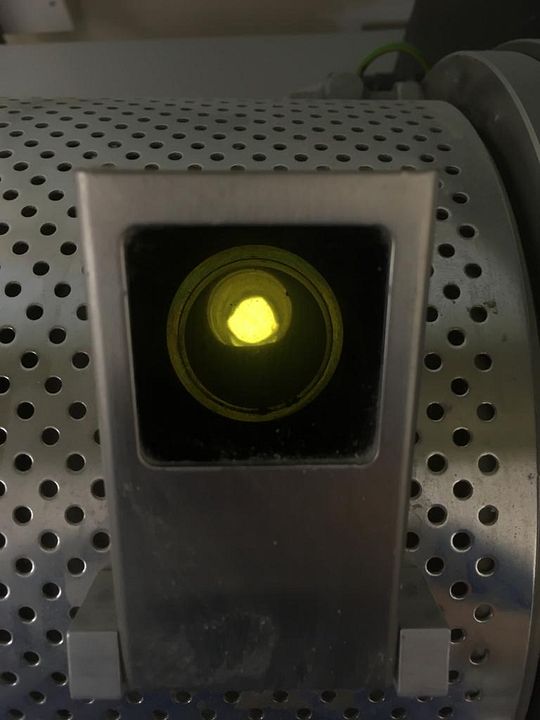 It's now been vacuum cast into the investment ring.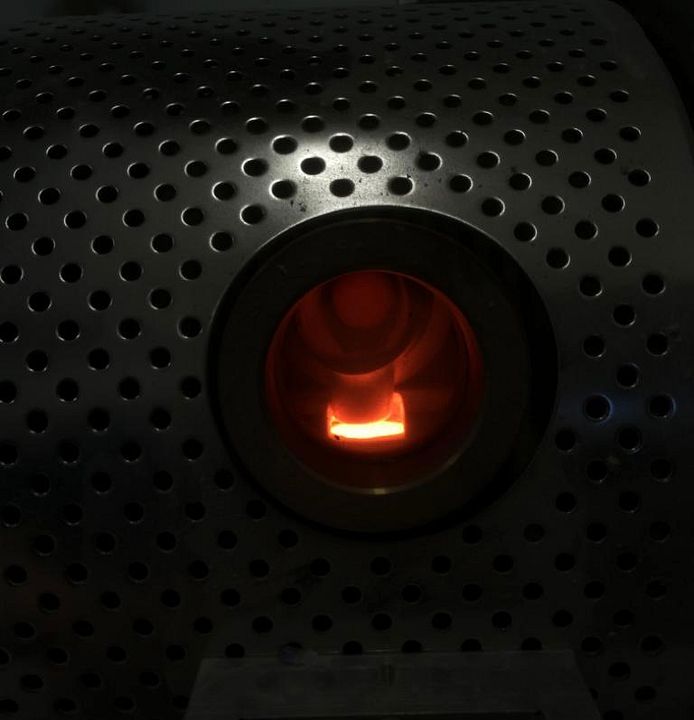 The exciting bit is when the ring is quenched and the castings divested.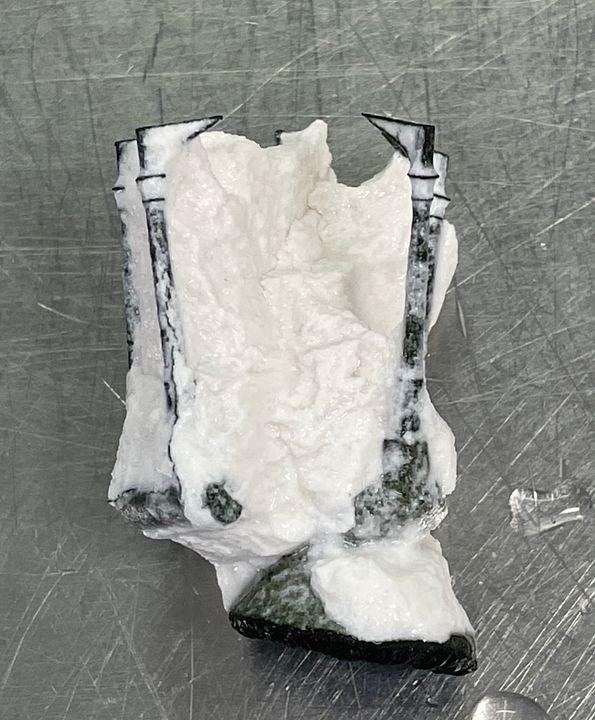 The alloy used is shown here:
This sort of alloy is the stuff that some crowns and metal dentures are made of (as well as artificial hips). It's about as strong as you can get in my trade and this little exercise was a test to see if it would be of use for student teaching purposes.
The final castings were minimally cleaned up with grit blasting to remove the investment, but the remaining green oxide layer may help paint adhesion - as will the 'as cast' surface. These columns can afford to have a bit of paint build up when sprayed as the top of the casting was quite heavy, in reality.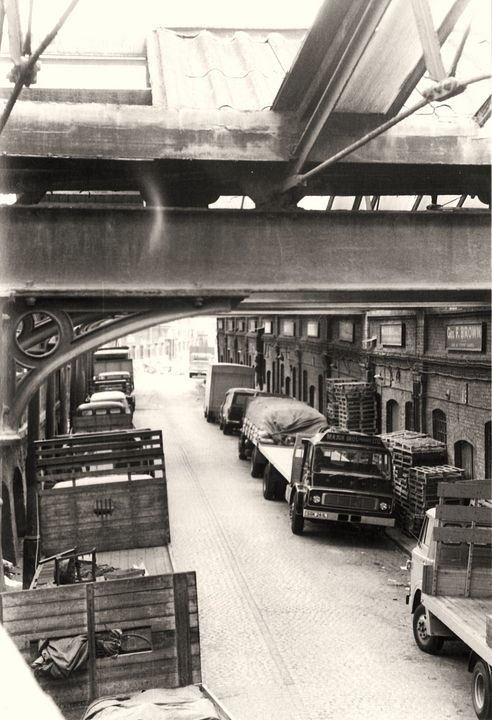 (image copyright Malcolm Tucker)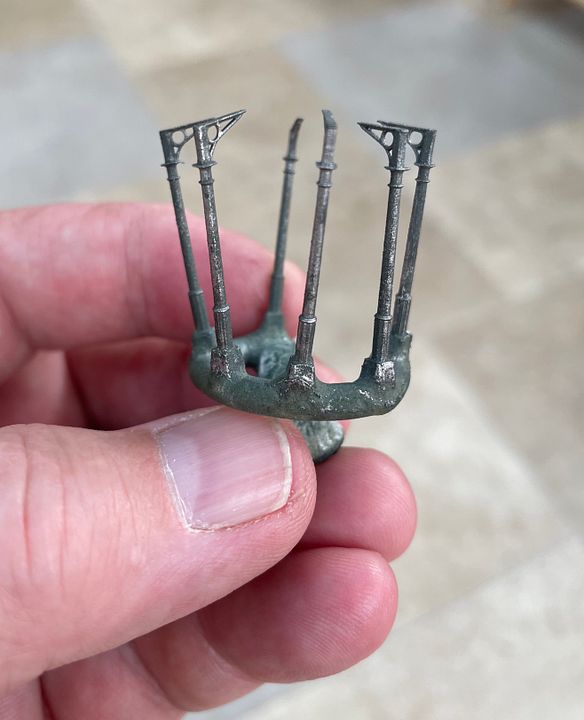 Trimming from the sprue and any adjustments will be done with diamond discs and burs, although this is a relatively soft Co Cr alloy compared to some. When fully fettled and painted, the columns will be attached with full strength epoxy resin adhesive. There is no way those columns are going to get bent! 
Hope this is of some interest. 
Tim