Thanks Dave. For somebody who finds 4mm hard, you do a very good job of it!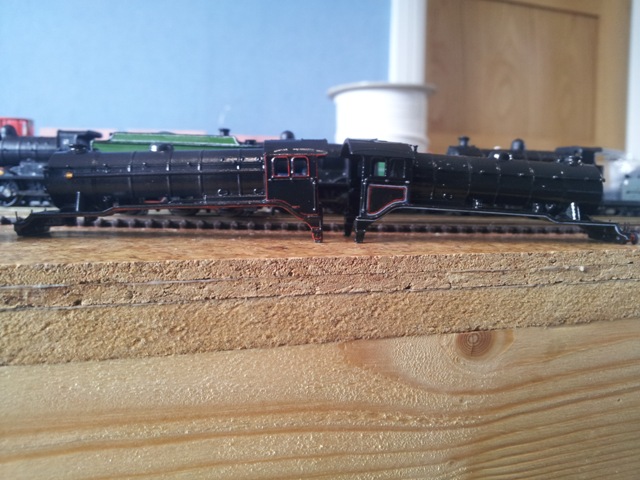 A bit more lining on the K3s. I've finally bitten the bullet and put some red on the inside of the BR mixed traffic livery. I did briefly think about trying to add the cream line as well but decided one miracle would suffice for this loco. Both K3s now have some valance lining although I've missed the bit above the steps on the LNER version and am awaiting for the grey to dry on the BR one.
They were alone either.
The D49 has also received some valance lining as well as some general touch ups to the paintwork. With luck the photos above will come out around 110% of actual size. A couple more bits to clean up on the LNER locos and then they are ready for the whole lot to be repeated on the other side!!