The smokebox hand wheel was made by drilling five 0.3mm diameter holes within a 1.5mm diameter circle in 0.26mm thick steel.
The circumference of the wheel was then filed into the steel.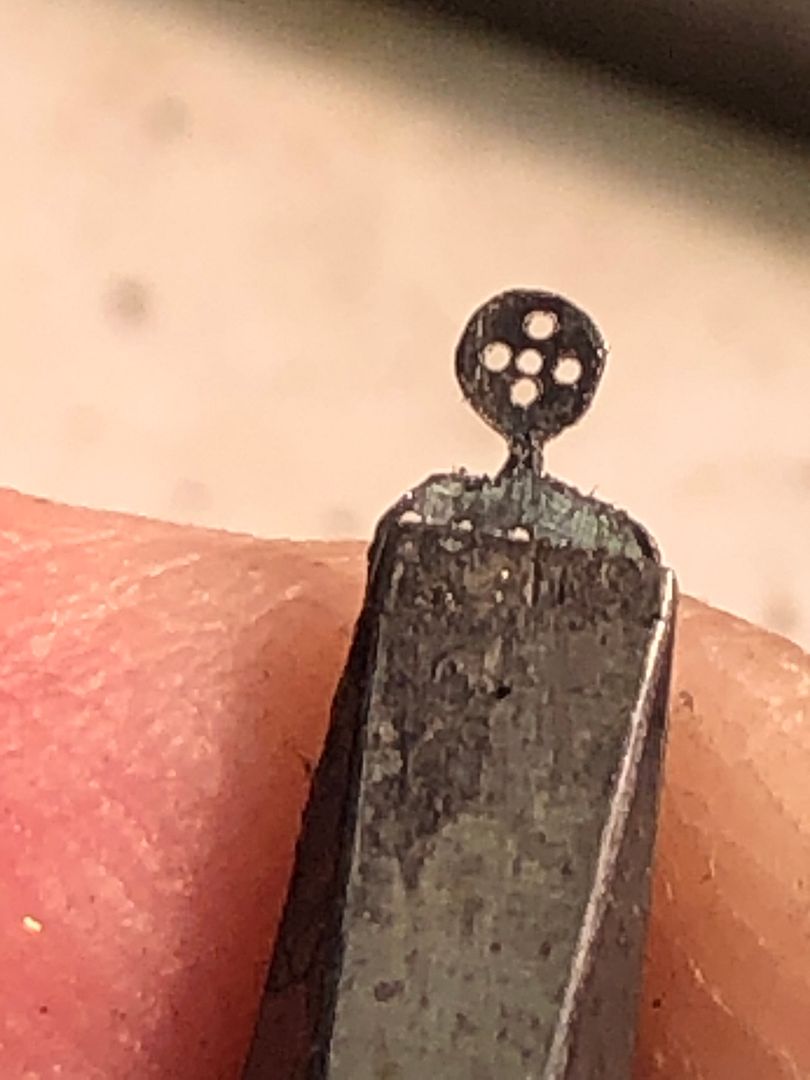 An 08 NiTi K flex endodontic file was used to improve the shape of the holes.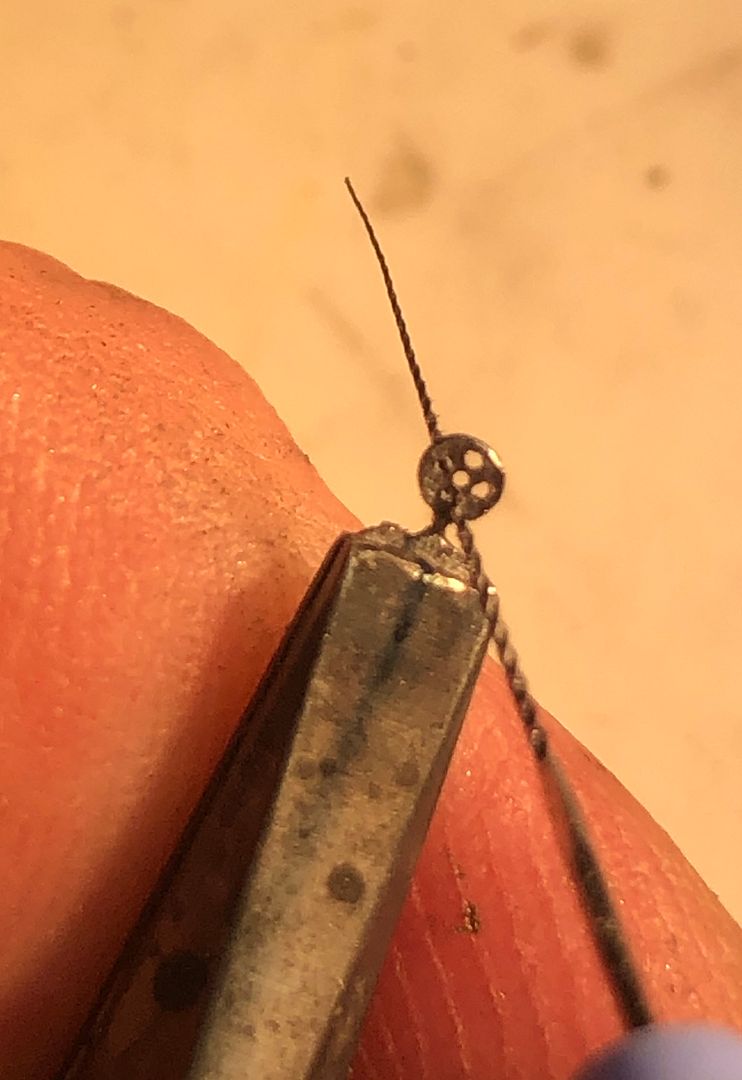 The wheel was then soldered onto the dart in front of an etched 2mm handrail knob, acting as the other hand (a jolly clever idea from Nick Mitchell)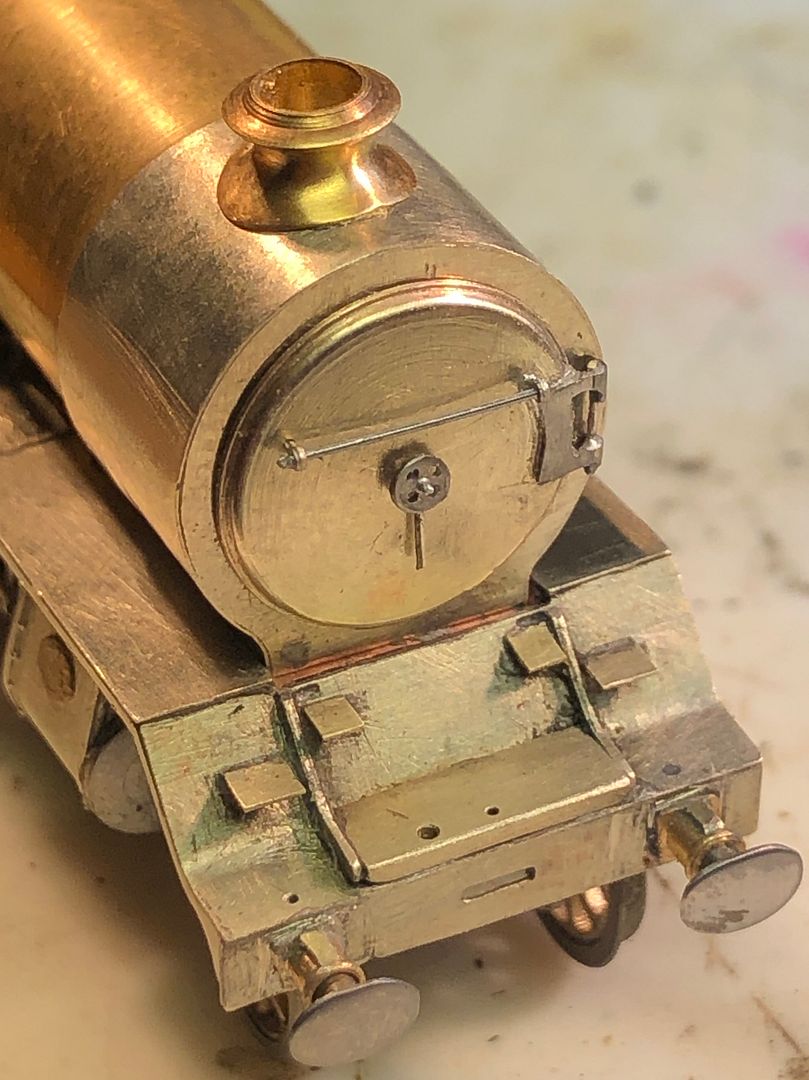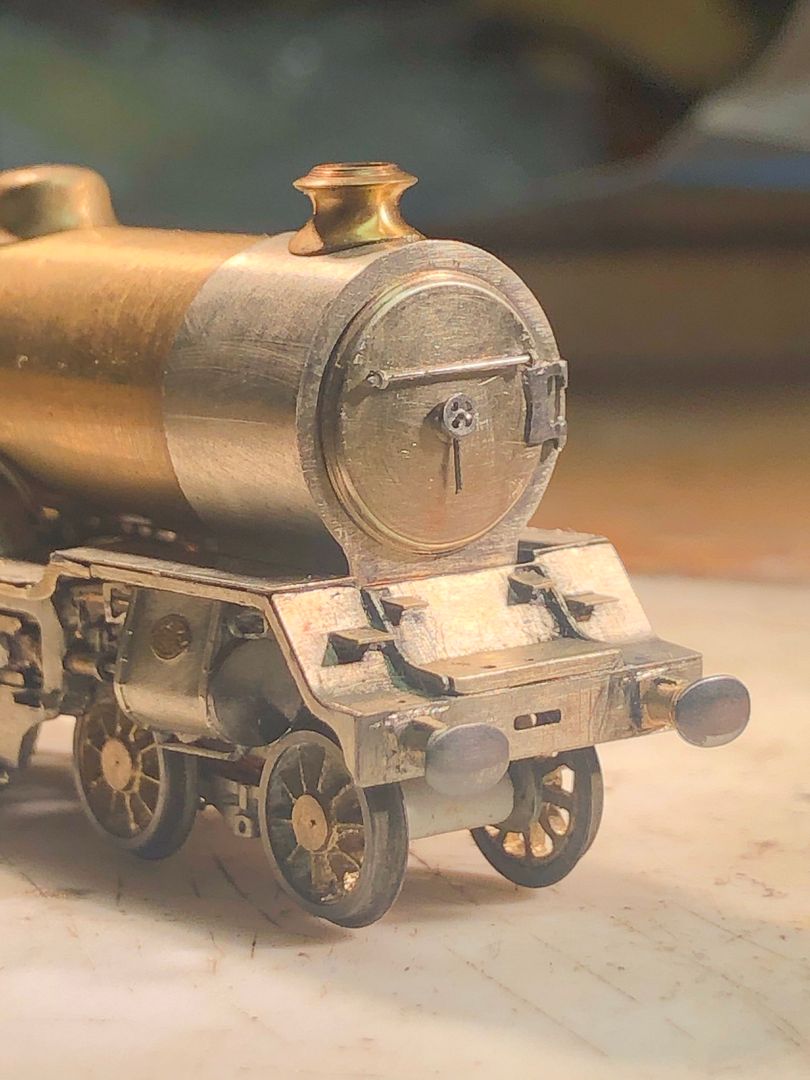 I think the end result looks more restrained than the five spoke wheel. The handrails will finish off the smokebox, but I think my eyes need a rest, even though I was wearing 3.8x loupes for this job.
Tim