Wickham Market
(as it will be known, because the above is too much to say quickly) is Ely MRC's new large layout to replace
Thurston
in the club's group of active exhibition layouts. It was publicly exhibited for the first time at the weekend at the Ely show.
The layout has been seven years in the planning and execution so far, during which time the club has moved premises and grown in personnel. One of the principal contributors was still at primary school when the idea was adopted by the Committee. A track and signalling plan is attached below.
The layout is structurally complete but scenically still developing. Not all buildings are present or complete and those which are are still to be bedded in. There are two more semaphore signals to make along with all the ground signals. Electrically there is still work to be done and one or two new problems arose after it had been dismantled and transported for the first time. Here, for those who weren't able to attend the show, are a few photographs I was able to take late in the day. It was good to see one or two familiar faces who did attend and thanks to you for coming.
Starting at the left hand end as the public view the layout, this is Wickham Market Junction for the Framlingham branch, with signal box and crossing keeper's cottage. All the signals have been built by Jamie Rands, the club's most junior member and all will be operational.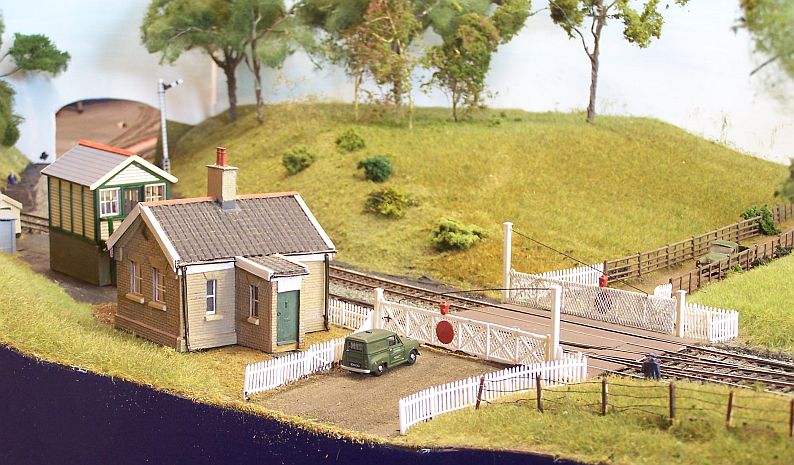 View across the level crossing Wickham Market Junction.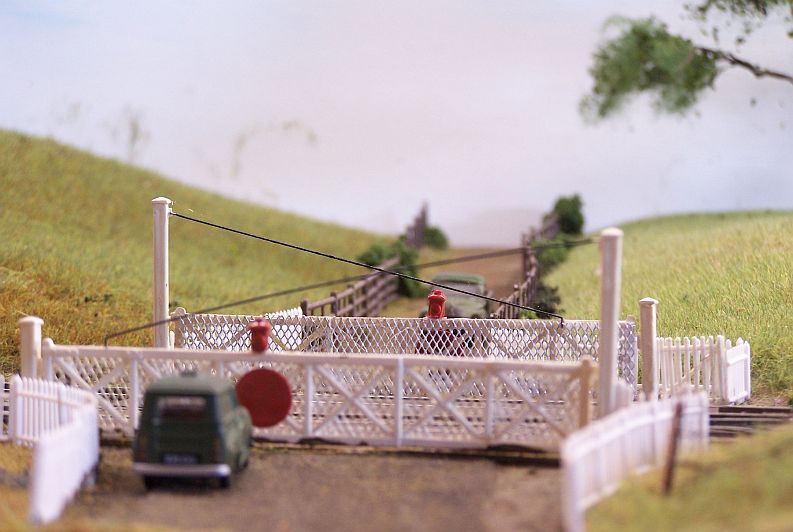 .. and the same location viewed from further round the curve towards the station.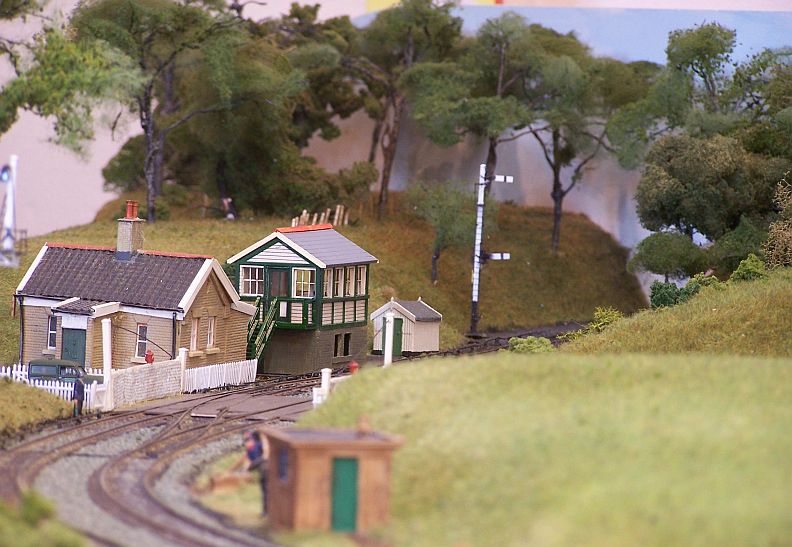 Moving along the line in the Up (Ipswich) direction, the magnificent station building made by Malcolm Hine.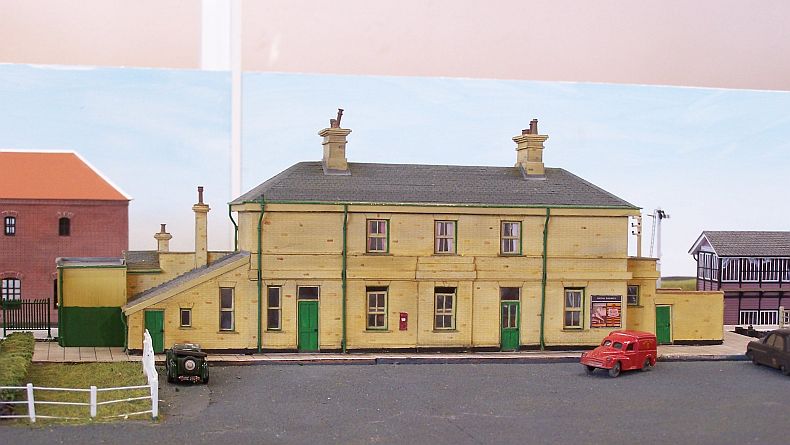 Looking back across the station car park towards the direction from which we have just come, the Station Master's garden.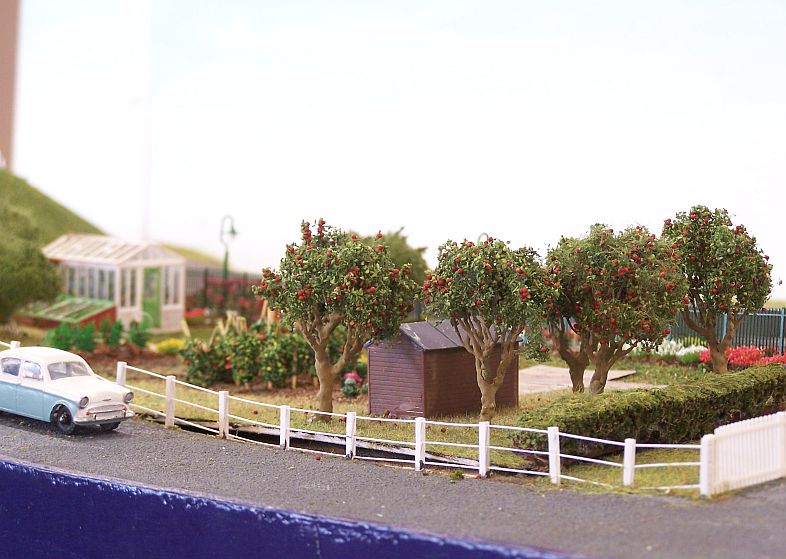 Moving on to the right hand end of the layout, I'd never heard of an
Airey House
. These were made by Jamie's father Andrew Rands, clearly a more than competent modeller in his own right.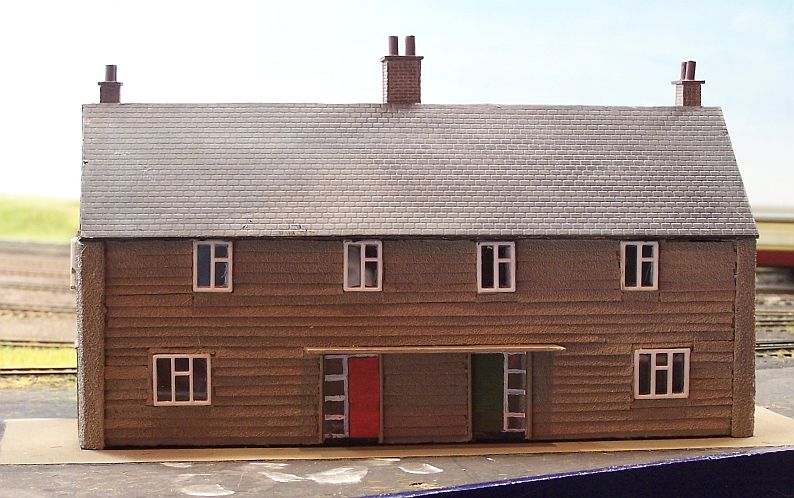 The four cottages at the south end of the goods yard were built to house railway staff by the GER in 1887/8. Model by Bob Elmore.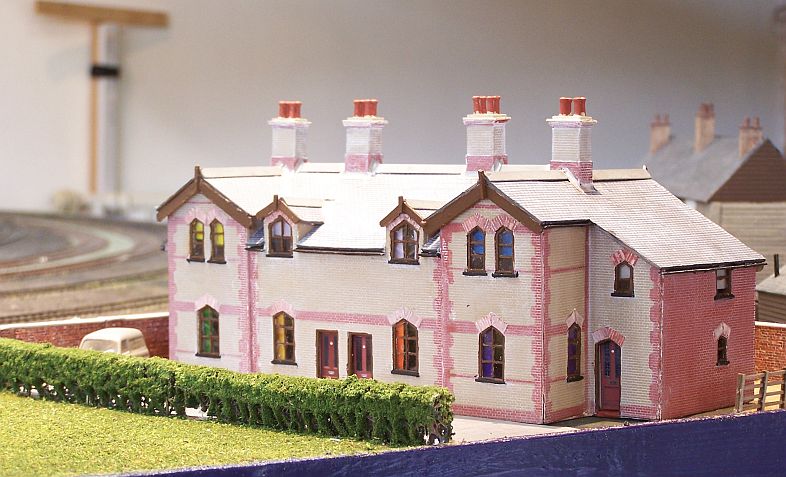 Some of the stock will be familiar to those who saw
Thurston
or follow my workbench thread, but hopefully we'll present some new and interesting items as well. Here a WD pauses at the Up starter, viewed across the goods yard.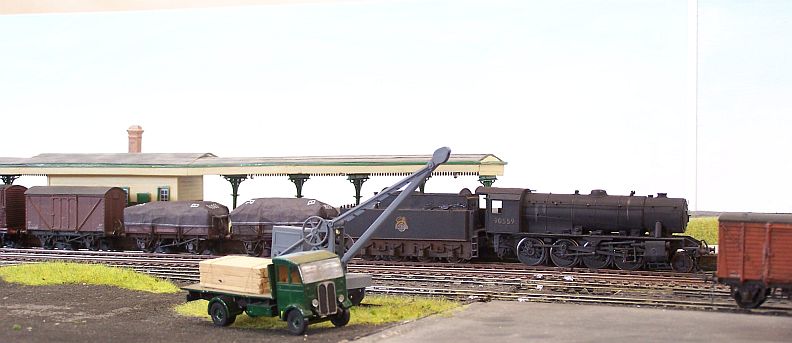 B12 61571, built by Graham Varley, takes an Up parcels working towards Ipswich.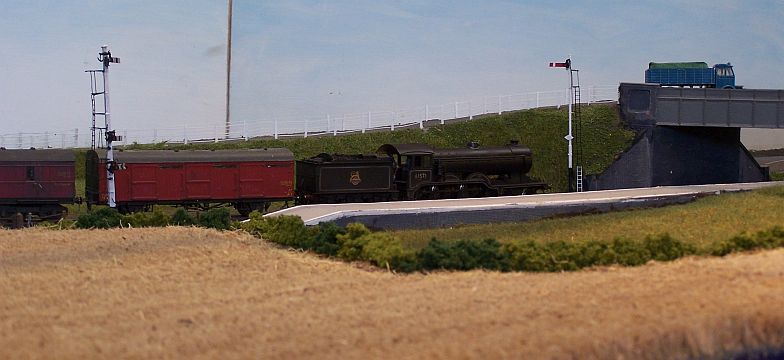 The Framlingham Branch was not able to operate due to the failure of a microswitch. I was also too dim to think of parking the branch train in the bay platform until very late in the day. It did get there eventually, though and here it is.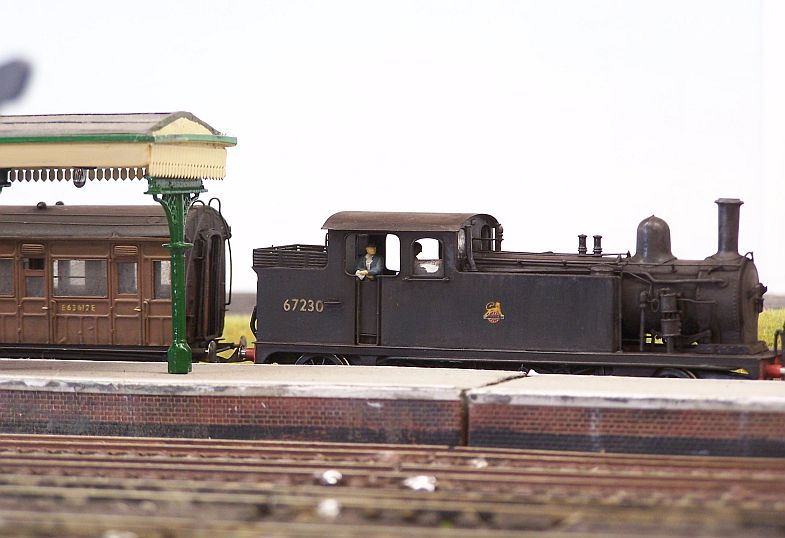 When the crowds thinned at the very end of the day we gave it a few circuits of the main line. Here it is almost looking as if it's joined from the branch.