Time I brought this more up to date: F6 now painted and pretty much ready for weathering once the glazing's gone in.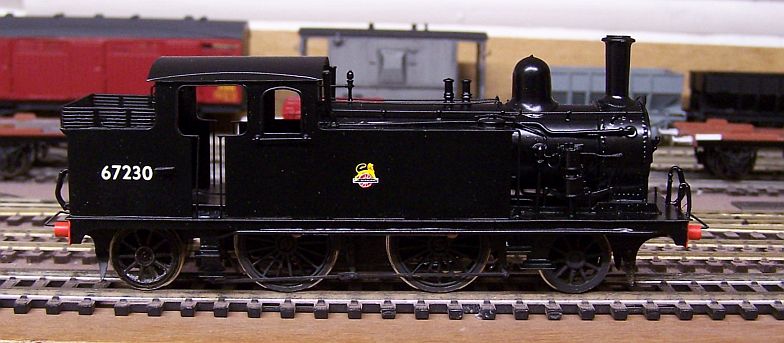 It's been a it of work getting the running as I'd want it: on test, it kept stalling for no apparent reason. What I eventually decided was the issue was that there was no vertical movement in the rear axles and they were lifting the drivers off when the trackwork undulated slightly. That's now been rectified and we're as ready as we can be for Ely - which will be the moment of truth as that's the layout it has to run on.
I resurrected this ABS hopper which has been on the corner of the workbench since, somewhat embarrassingly, 2013. It was missing parts of the brakes, especially the levers, when I reassembled it from a second hand job lot which had come my way. I've had my eye out for the appropriate ABS parts ever since, but Mark Tatlow has now made what i needed available as a nickel-silver etch. I picked one up at S4N a couple of weekends ago.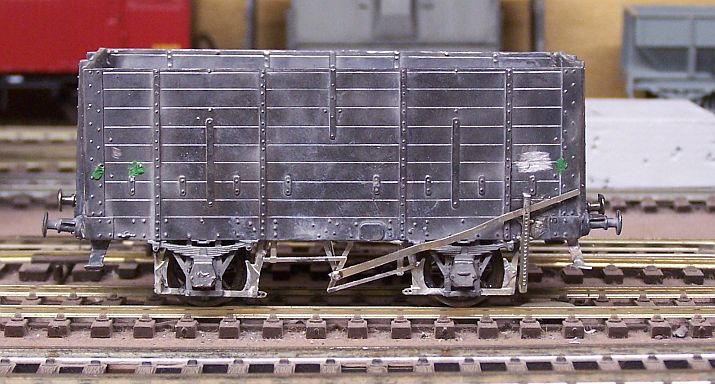 The etch is designed for the Slaters kit and as yet there are no instructions, so I can't comment on how well it works with that kit. It's certainly done what I wanted here, as a representation of the brake gear and the very prominent levers. I now need to wait for the filler to set in the huge handrail holes someone had made and then put proper ones in.