About wrapping up the wagons for Ely Show now; there are a few which won't make it, but they'll be new wherever we next take the layout. Containers are a right faff, being honest, but I really can't abide seeing them rolling round on wagons with no evidence of anything holding them on.

I've adapted the method of making the chains and gone more along Geoff Kent's lines. They're certainly more robust and as a bonus easier to make.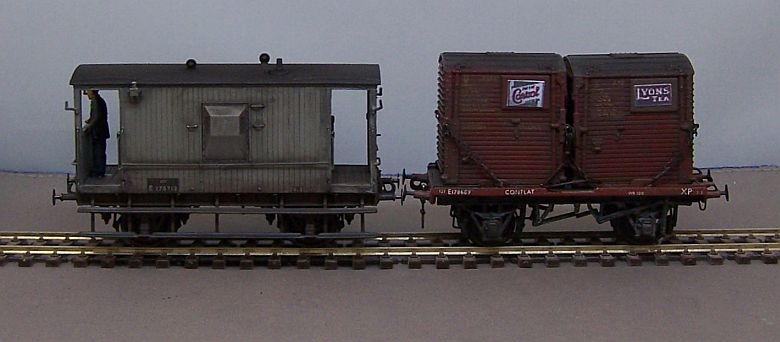 Brake van now has a guard from Monty's. Better sort some lamps out as well, Sir's in attendance.