The Metro-Vick-Cammell 58 seat Railcar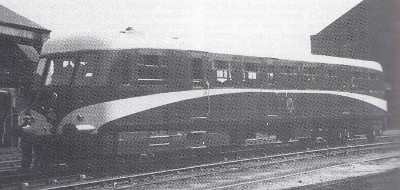 This railcar was built in 1937 and was originally trialled on the LMS, operating out of Willesden shed. It was moved to Hull on the LNER in about June 1939, and operated services to Pontefract, Selby, York, and Withernsea for several months.
The railcar was diesel powered, and was based on an existing design from the Hungarian company of Ganz.
With the outbreak of World War 2, the railcar was returned to Metro-Vick-Cammell. It next makes an appearance in 1951 when it was re-gauged to 5ft 3in, and started working for the Ulster Transport Authority as their No. 5. It was withdrawn and sold for scrap in 1965.
Preservation
The railcar was scrapped in Ulster in or shortly after 1965, and was not preserved.