The G5 (NER Class O) 0-4-4T Tank Locomotives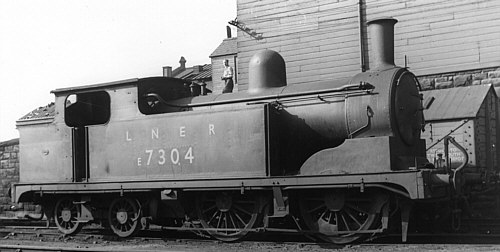 On becoming the North Eastern Railway's (NER) Locomotive Superintendent, Wilson Worsdell switched the NER's passenger tank locomotive policy from his brother's 2-4-2T Class A (LNER F8) design, back to a design resembling Fletcher's 0-4-4T BTP (LNER G6), with his G5 design. Compared to the F8s, the G5s had smaller driving wheels and greater coal and water capacities. A total of 110 were built between 1894 and 1901, across seven batches.
The later batches replaced many of the BTPs (LNER G6), which were then converted to 0-6-0Ts (LNER J77) or push-pull locomotives.
The G5 design served its purpose well, and no substantial changes had been made by Grouping in 1923. A modified boiler design with a single-plate barrel was used by the LNER after 1930 for replacements. This design was further modified from 1937 with an increase in boiler tubes to 205. This second modification had a dome 20in further back than on the earlier boilers.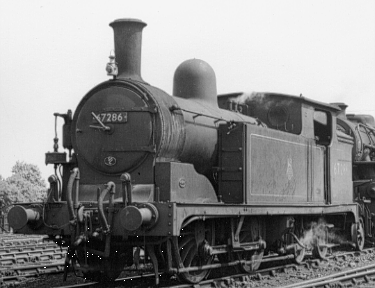 The G5s were noted for being sturdy, working long and economical careers. They worked throughout the North-East area, and could be found on both branch line passenger trains and the heavier suburban trains. They were regularly clocked at 60mph on the Middlesbrough to Newcastle services. The G5s were only moved away from these heavier suburban services with the arrival of the larger A8s, V1s and V3s.
During the late 1920s and early 1930s, many of the G5s were replaced with steam railcars. In turn, the displaced G5s replaced withdrawn F8s and G6s. In further attempts to economise on branch-line routes, twenty-one G5s were converted for vacuum-operated push-pull working from 1937.
The G5s survived pretty much intact to 1949. The first withdrawal was in 1950, but most were withdrawn between 1955 and 1958 as they were replaced by diesel railcars and DMUs (diesel multiple units). The last G5 was withdrawn in 1958.
Technical Details
The following dimensions describe the G5s when they entered LNER ownership. Very few changes had been made since they were built.
| | | |
| --- | --- | --- |
| Cylinders (x2): | | 18x24in. |
| Motion: | | Stephenson |
| Boiler: | Diameter (max): | 4ft 3in |
| | Length: | 10ft 3in |
| | Boiler pressure: | 160psi |
| Heating Surface: | Total: | 1093 sq.ft. |
| | Firebox: | 98 sq.ft. |
| | Tubes: | 995 sq.ft. (205x 1.75") |
| Grate Area: | | 15.6 sq.ft. |
| Wheels: | Coupled: | 5ft 1.25in |
| | Trailing: | 3ft 1.25in |
| Tractive Effort (85%): | | 17,200 |
| Length: | | 35ft 9.75in |
| Total Wheelbase: | | 22ft 6in |
| Coal Capacity: | | 3 tons 0cwt |
| Water Capacity: | | 1360 gallons |
Preservation
None of the G5s survived into preservation. However, the Class G5 Locomotive Company Limited has been formed to build a brand new G5 for use on preservation lines primarily in the north east.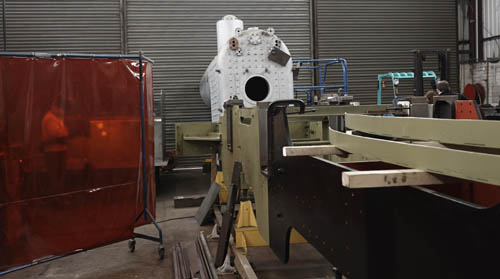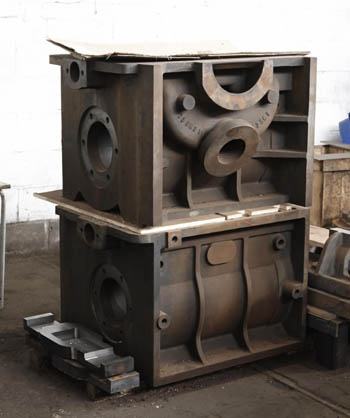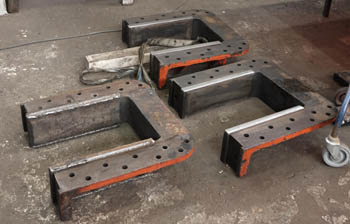 Models
Finney and Smith produce a 3mm scale kit of the G5.
Alan Gibson, London Road Models, Dave Alexander, and Nu-Cast all sell kits of the G5 for OO gauge (4mm scale).
Both Connoisseur and Gladiator sell kits in O gauge (7mm).
Acknowledgements
Thank you to the P.H. Groom collection for permission to use the above photograph of BR No. 67286.
Thank you to David Hey for the photograph of BR No. E7304.
Thank you to Rob Marsden for the photographs of the new build No. 1759 under construction.