Antwerp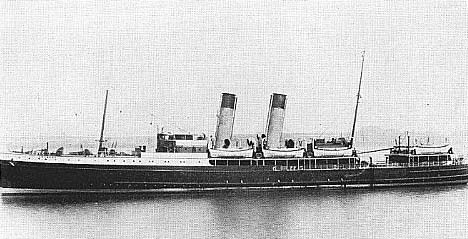 Ownership

1920 Great Eastern Railway Company

1923 LNER

11/1940 The Admiralty - Royal Navy

1945 LNER

1948 British Transport Commission

Capacity

Passengers, day 430 1st class, 1250 2nd class.

Night berths 263 1st class, 100 2nd class

Cargo, 500 tons

Routes

Harwich - Antwerp (British Mail Route to Belgium)

Shipbuilder

John Brown & Co. Ltd., Clydebank (yard no. 493)

Launched 26/10/1919 Completed 04/1920

Dimensions

GRT: 2957

Length: 321.6ft.

Beam: 43.1 ft.

Engine builder

John Brown & Co. Ltd., Clydebank

Propulsion

4 Brown Curtis steam turbines SR geared to 2 propeller shafts, 12500SHP,

21 knots

Notes

Sister to MALINES and BRUGES. On trooping duties from Southampton to Cherbourg from January 1940. In June 1940 she took part in the evacuations from Cherbourg, St. Malo and Guernsey to Southampton and Weymouth.

Commissioned into the Royal Navy as H.M.S. ANTWERP in November 1940, in October 1941 she sailed to the Mediterranean via the Cape, being based at Alexandria as a convoy escort and as a troopship. In March 1943 she was converted to a fighter direction and forward operations ship, and in this role carried Admiral Sir Bertram Ramsay and Admiral Lord Louis Mountbatten to the landings in Sicily in July 1943. During the rest of the war she served variously as an air-sea rescue ship, convoy escort, troopship and fighter direction ship.

Arriving back at Plymouth in March 1945, she was returned to LNER ownership but did not resume commercial service. She was refitted as a troopship and entered service from Harwich to Hook of Holland in this role in September 1945. This lasted until she was sold for breaking at Milford Haven, arriving there on 4 May 1951.
Acknowledgments
Compiled by George Robinson.