Despatch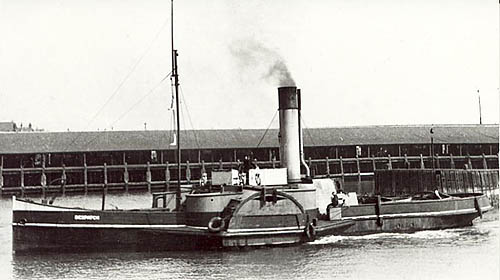 Ownership

1878 Great Eastern Railway Company

1923 LNER

Capacity

Routes

Towage and excursions from Lowestoft

Shipbuilder

J. Stewart & Sons, Poplar, London
Completed 1878

Dimensions

GRT: 130

Length: 99.4ft.

Beam: 18.5ft.

Engine builder

J. Stewart, & Sons, Poplar, London

Propulsion

Paddle steamer, side lever 2 cyl. steam engine. 30 NHP.
Two funnels, reduced to one from 1907

Notes

Broken up at Stockton-on-Tees in 1936.
Acknowledgments
Compiled by George Robinson.