Train Ferry No. 2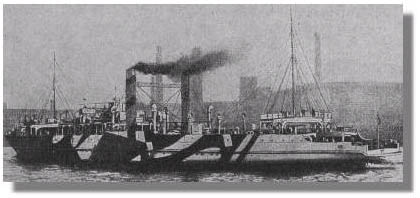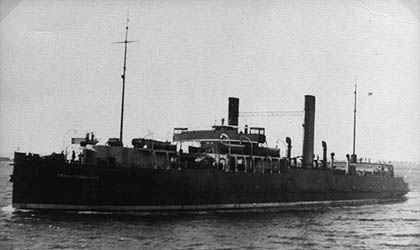 Ownership

1917 The War Office
1921 Port of Queenborough Development Co. Ltd.
1923 Great Eastern Train Ferries Ltd.
1933 L.N.E.R.

Capacity

Rail wagons only.

Routes

Harwich - Zeebrugge

Shipbuilder

Sir W. G. Armstrong, Whitworth & Co. Ltd., Low Walker, Newcastle (yard no. 922)
Launched 12/09/1917 Completed 11/1917

Dimensions

GRT: 2678

Length: 350.5ft.

Beam: 58.7 ft.

Engine builder

Wallsend Slipway & Engineering Co. Ltd., Wallsend

Propulsion

2 x 3cyl. steam engines, 18", 29", 47" x 27", twin screws, 403NHP

Notes

Built for the War Office service between Richborough and French ports, taken over by the Port of Queenborough Development Company and then by the Great Eastern Train Ferries Ltd., which relocated the service to run between Harwich and Zeebrugge (and briefly to Calais). The service was taken over by the LNER in 1934.
Requisitioned in September 1939 to carry military traffic to and from Calais, then in June 1940 to assist the evacuation of troops from St. Valery-en-Caux. On 13 June she was damaged by German shore batteries and beached and abandoned off Le Havre.
Acknowledgments
Compiled by George Robinson.
Thank you to Andrew Adams for sourcing the photographs of Train Ferry No. 2 from a private collection.