Norfolk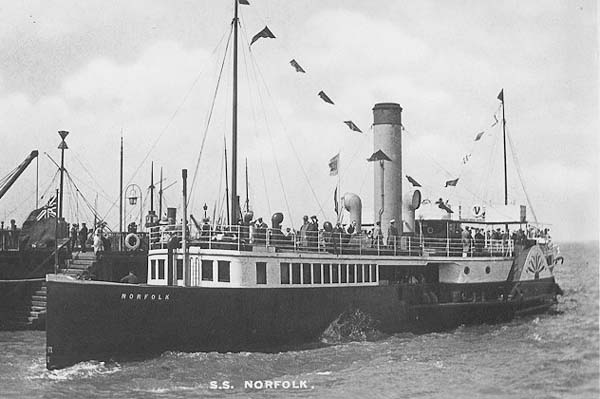 Ownership

1900 Great Eastern Railway Company
1923 L.N.E.R.

Capacity

Routes

Ipswich to Harwich and Felixstowe

Sea excursions from Felixstowe

Shipbuilder

Gourlay Brothers Ltd., Dundee (yard no. 194)

Launched 25/04/1900 Completed 1900

Dimensions

GRT: 295

Length: 184ft.

Beam: 24.1ft.

Engine builder

Gourlay Brothers Ltd., Dundee

Propulsion

Paddle steamer, compound diagonal 2 cyl. steam engine, 23.5", 45" x 45". 86 NHP.

Notes

Sold in 1931 to D. Tweedie, Edinburgh, also reported broken up in the Netherlands in 1931.
Acknowledgments
Compiled by George Robinson.