Dundee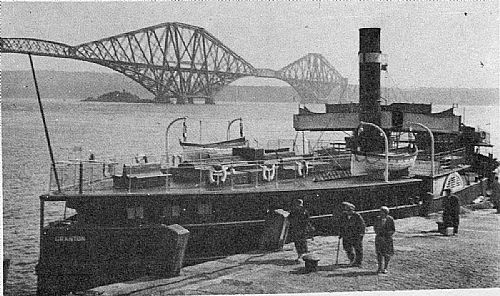 Ownership

1875 Trustees of the Harbour of Dundee
1918 Tay Steamboat Company Ltd. (David Wilson & Sons), Dundee
11/1919 North British Railway Company, Granton
1923 London & North Eastern Railway Company, Granton
(1934 - 1951 leased to William Denny & Bros. Ltd.)
1951 British Transport Commission, Granton

Routes

North / South Queensferry (operated under lease by Wm. Denny from 1934)
Relief vessel Granton to Burntisland

Shipbuilder

William Simons & Co. Ltd., Renfrew (yard no. 187)
Launched 22/05/1875; Completed 06/1875

Dimensions

GRT: 264grt

Length: 149.3ft

Beam: 27.1ft

Engine builder

William Simons & Co. Ltd., Renfrew

Propulsion

Compound diagonal 2cyl. (23 & 42 x 42"), 80nhp
Paddle wheel.

Notes

1934 to Wm. Denny & Bros. Ltd. for continuation of the service under lease from the LNER.
Reverted to BTC and broken up in November 1951.
Acknowledgments
Compiled by George Robinson.