Kenilworth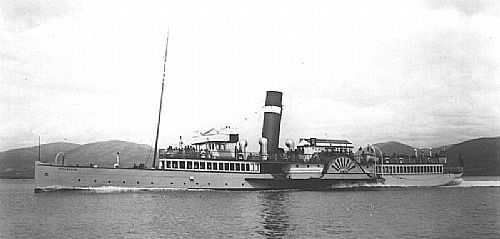 Ownership

1898 North British Steam Packet Company, Glasgow
1902 North British Railway Company
1923 LNER

Routes

Clyde services

Shipbuilder

A.& J. Inglis & Co., Glasgow (yard no. 247)
Launched 22/02/1898; Completed 05/1898

Dimensions

GRT: 330grt

Length: 215ft

Beam: 23.2ft.

Engine builder

A.& J. Inglis & Co., Glasgow

Propulsion

Single diagonal, 1 cyl 52" x 72", 176 nhp, 1650 ihp, 18.2 knots
Haystack boiler, 65 psi.
Paddle wheel.

Notes

Reboilered in 1915 and given new larger fore saloon, which was full width. Bridge repositioned forward of the funnel. Gross tonnage became 390 tons. Broken up at Glasgow by her builders in 1938.
Acknowledgments
Compiled by George Robinson.