Waverley (1899)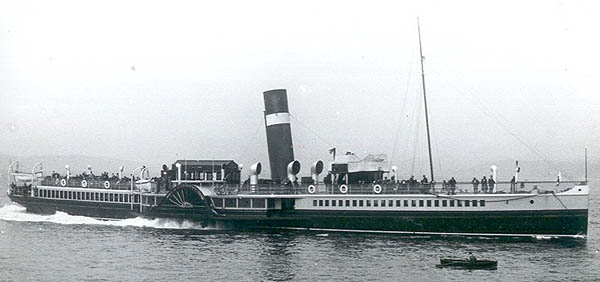 Ownership

1899 North British Steam Packet Company, Glasgow
1902 North British Railway Company
(11/1915 - 1919 Admiralty requisition)
1923 LNER
(09/1939 Admiralty requisition)

Routes

Clyde services

Shipbuilder

A.& J. Inglis & Co., Glasgow (yard no. 257)
Launched 29/05/1899; Completed 1899

Dimensions

GRT: 449grt

Length: 235ft

Beam: 26ft.

Engine builder

A.& J. Inglis & Co., Glasgow

Propulsion

Compound diagonal 2cyl, 37" & 67" x 66", 304hp
Paddle wheel.

Notes

Served as a minesweeper 1915-1919 and again from 1939.
Sent to Dunkirk on 29 May 1940 and embarked about 400 troops but was bombed on the return voyage and sank later in the day.
Acknowledgments
Compiled by George Robinson.