Harrogate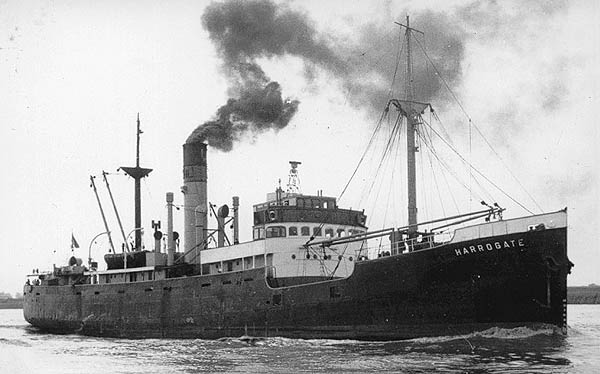 Ownership

1925 - 1958 Wilsons & North Eastern Railway Shipping Co. Ltd., Hull

Capacity

Cargo only

Routes

Hull to Continental ports

Shipbuilder

Ramage & Ferguson Ltd., Leith (yard no. 260)
Launched 28/10/1924 Completed 01/1925

Dimensions

GRT: 1029grt

Length: 240.4ft

Beam: 33.9ft.

Engine builder

Ramage & Ferguson Ltd., Leith

Propulsion

Steam triple expansion 16.75, 28.75 & 50 x 33ins., 257hp

Notes

Under management of Associated Humber Lines from 1935.
Broken up at Utrecht where she arrived in early June 1958.
Acknowledgments
Compiled by George Robinson.