Selby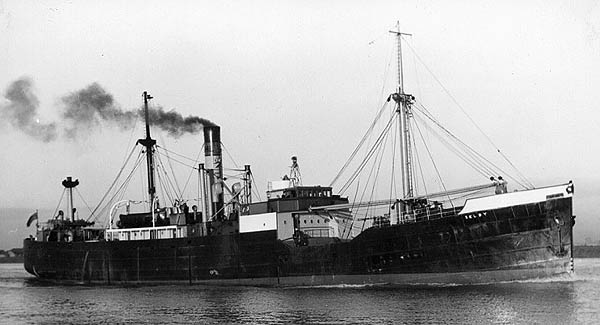 Ownership

1922 - 1958 Wilsons & North Eastern Railway Shipping Co. Ltd., Hull

Capacity

Cargo only

Routes

Hull to Continental ports

Shipbuilder

John Duthie, Torry Shipbuilding Co. Ltd., Aberdeen (yard no. 460)
Launched 21/09/1922; Completed 10/1922

Dimensions

GRT: 1039grt

Length: 228.1ft

Beam: 34.2ft.

Engine builder

Amos & Smith, Hull

Propulsion

Steam triple expansion 14, 24 & 43 x 30ins., 152hp

Notes

Under management of Associated Humber Lines from 1935.
Broken up at Odense where she arrived on 18 May 1958.
Acknowledgments
Compiled by George Robinson.