Jervaulx Abbey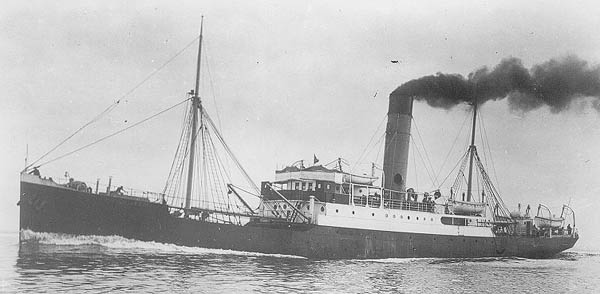 Ownership

1908 - 1936 Hull & Netherlands S.S. Co. Ltd., Hull

Capacity

44 x 1st, 28 2nd and 44 steerage class
1000 tons cargo

Routes

Hull to Rotterdam

Shipbuilder

William Gray & Co. Ltd., West Hartlepool (yard no. 756)
Launched 20/01/1908; Completed 07/1908

Dimensions

GRT: 1183grt

Length: 255.2ft

Beam: 33.7ft.

Engine builder

Central Marine Engine Works, Hartlepool

Propulsion

Steam triple expansion 25.5, 40.5 & 67 x 42ins., 504hp, 15 knots

Notes

Under Associated Humber Lines management from 1935.
Sold in 1936 to Townsend Bros but resold to Chinese owners and renamed HOULEE. Under Japanese control from 1941 as KORI GO and sunk by a USAAF air attack in the mouth of the Yangtze River on 25 March 1945.
Acknowledgments
Compiled by George Robinson.