The Graz 0-4-0 Diesel-Hydraulic Locomotive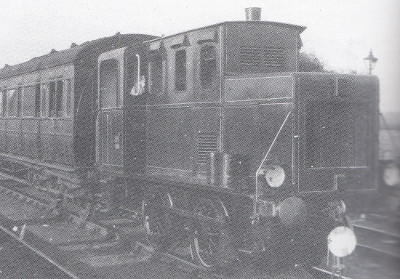 Little appears to have been recorded about this locomotive which ran tests on the G.E. section of the LNER in 1924. It was a diesel-hydraulic 0-4-0 built by the Graz Works in Austria. Some sources list this as being built by Simmerung-Graz-Pauker, but other sources list this company as only coming into existence in the 1940s. It appears to have been their first diesel locomotive.
Although it was a small locomotive, better suited for shunting duties, trials included main line haulage of four passenger coaches between London and Cambridge in August or September 1924.