The Aberford Railway: Introduction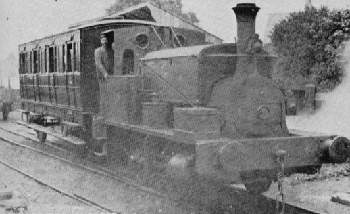 The Aberford Railway was a small, little known private railway connecting the village of Aberford to Garforth on the Leeds & Selby Railway (L&S). Connecting the newly built collieries of Richard Gascoigne, it was originally intended to carry coal to the Great North Road in Aberford to be transported to the lucrative markets in the Vale of York. With poor communications in the area, it also carried passengers from an early stage. The Aberford Railway was originally operated by gravity and horses, but later converted to steam power with the purchase of a number of Manning Wardle locomotives. The railway closed in 1924 after many of the pits were worked out, and competition from two new omnibus services.
Next page: The Gascoignes.