Bruges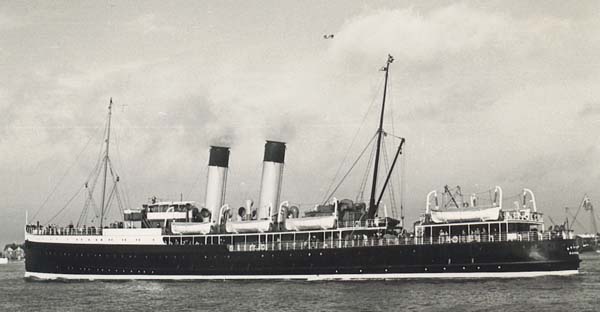 Ownership

1920 Great Eastern Railway Company

1923 LNER

Capacity

Passengers, day 430 1st class, 1250 2nd class.

Night berths 263 1st class, 100 2nd class

Cargo, 500 tons

Routes

Harwich - Antwerp (British Mail Route to Belgium)

Shipbuilder

John Brown & Co. Ltd., Clydebank (yard no. 494)

Launched 20/03/1920 Completed 07/1920

Dimensions

GRT: 2949

Length: 321.6ft.

Beam: 43.1 ft.

Engine builder

John Brown & Co. Ltd., Clydebank

Propulsion

4 Brown Curtis steam turbines SR geared to 2 propeller shafts, 12500SHP, 21 knots

Notes

Sister to MALINES and ANTWERP. On trooping duties from Southampton to Cherbourg and Brest from September 1939. In June 1940 was allocated to move British troops from Le Havre to Cherbourg, as the German army advanced from the east. While anchored off Le Havre on the morning of June 11, she received a direct hit from an aircraft bomb and was beached as a total loss.
Acknowledgments
Compiled by George Robinson.