Edward Fletcher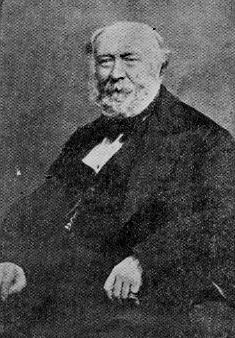 Edward Fletcher was born in Northumbria in 1807. He became an apprentice to George Stephenson, and helped both with the construction of The Rocket, and the opening of the Canterbury & Whitstable Railway. At the latter, he drove Invicta for its first public run.
After a year at Canterbury, he helped with the construction of the York & North Midland Railway, before becoming locomotive superintendent of the Newcastle & Darlington Junction Railway in 1845. With the formation of the North Eastern Railway (NER) in 1854, Fletcher was given the position of locomotive superintendent for the new amalgamated company.
Fletcher favoured a big-engine policy, producing many 0-6-0 designs for freight and 2-4-0 designs for passenger locomotives. These locomotives tended to be ahead of their time as regards size and performance. He introduced exhaust cocks which released some of the steam exhaust below the engine (rather than through the blastpipe), so softening the exhaust. Unfortunately, his locomotives experienced a high number of boiler explosions.
Fletcher was noted for being held in high esteem by both company directors and the enginemen. This was in-part due to him not trying to interfere with the traditions of the NER's various constituent companies. His high tolerance also extended to locomotive variations within class types, and his attitude to his men. The larger variability in Fletcher's designs would prove problematic for his successor, Alexander McDonnell.
He retired in 1882, and died in 1889 at Newcastle. James Holden was one of his nephews.