William Pickersgill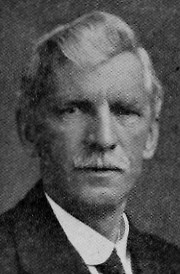 William Pickersgill was born at Crewe in 1861, and became an apprentice with the Great Eastern Railway (GER). He moved from apprenticeship to full employmement with the GER, by becoming a Locomotive and Technical Inspector followed by the position of district Locomotive Superintendent. From there he moved north to the Great North of Scotland Railway (GNSR) in May 1894 to he post of Locomotive, Carriage and Wagon Superintendent.
Pickersgill is not noted for making any radical changes in locomotive design, although he did introduce a larger cab design with side windows and ventilators. He was, however, responsible for planning and building the GNSR's new Inverurie locomotive works, and for building up the number and condition of the GNSR's locomotive stock.
In March 1914, Pickersgill moved from the GNSR to the Caledonian Railway. After Grouping (1923), Pickersgill became Mechanical Engineer of the London Midland Scottish (LMS) railway's Northern Division. He retired from this post in 1925 and died on 2nd May 1928.