Harry Pollitt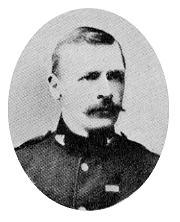 Harry Pollitt became the Locomotive Superintendent of the Manchester, Sheffield & Lincolnshire Railway (MS&LR) in 1893, and continued many of the designs of his predecessor Parker. During his tenure, the MS&LR built its London Extension and changed its name to the Great Central Railway (GCR). For this extension, he built a number of 4-4-0 express locomotives and his last design, a 4-2-2 single. This class survived into LNER ownership, and was the last of the single driver express locomotives to operate scheduled services in Britain.
Pollitt resigned in 1900, and married an Australian lady at Marylebone Church.
Pollitt's father, Sir William Pollitt was the General Manager of the MS&LR / GCR from 1886 to 1903.