Henry A. Ivatt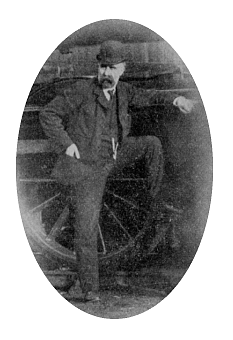 Henry Alfred Ivatt born in 1851 and educated at Liverpool College. He then entered L&NWR's Crewe Locomotive Works as an apprentice under John Ramsbottom and F.W. Webb. This was followed by practical experience as a fireman on the express engines working out of Crewe. After serving a number of other posts, he was given control of the Holyhead Locomotive Depot in 1874, before being promoted to the Chester District. In 1877 he moved to the Great Southern & Western Railway (GS&WR) of Ireland under McDonnell, before becoming the GS&WR locomotive engineer in 1886. In 1895, he returned to England to become the Chief Locomotive Superintendent of the Great Northern Railway (GNR).
During Ivatt's tenure, the railways were experiencing large increases in traffic, resulting in a need for engines much more powerful than those built by his predecessor Patrick Stirling. Ivatt chose larger boilers with larger grate areas, and adopted superheating. He pushed British locomotive design by being the first to introduce both the the 4-4-2 "Atlantic" wheel arrangement, and the Walschaert valve-gear to Britain.
Ivatt retired in 1911, and died in 1923 at his home in Haywards Heath (Sussex).
The LMS's last Chief Mechanical Engineer, H.G. Ivatt was Henry Alfred's son. The SR's last Chief Mechanical Engineer, O.V.S. Bulleid was his son-in-law.