Sir Vincent Raven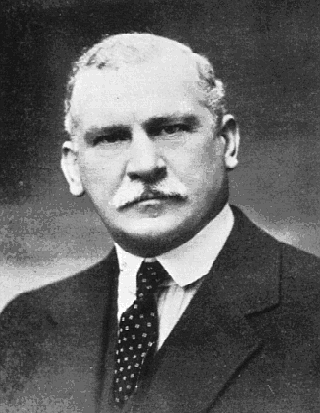 Vincent Litchfield Raven was born on 3rd December 1859 at Great Fransham Rectory in Norfolk. He was educated at a boarding school in Brighton during the late 1860s, before being a pupil at Aldenham School in Hertfordshire from 1872 to 1876.
He left Aldenham in 1876 to become an apprentice engineer with Fletcher at NER in Gateshead. By 1880, Raven becomes responsible for firing, foreman, then inspector. He became Assistant Locomotive Superintendent (Northern Division) in 1888, and then promoted to Chief Assistant Locomotive Superintendent in 1893. With this change in position, he moved to Darlington. It was in this position, he became involved in the NER's contribution to the "Great Railway Races to the North" (between the two competing London to Scotland routes).
Raven visited the US on a number of occasions, and presented a paper to IMechE in Chicago about electric cranes in 1904. During this time period he also consulted to the NBR about their Atlantic locomotives.
In 1910, Raven becomes Chief Mechanical Engineer for the NER. He then starts the first phase of his new locomotives using both steam and electric propulsion. By 1912 Raven has begun to add superheating to many NER steam locomotives. Raven's designs continued NER traditions but he was also innovative. He oversaw the electrification of the Shildon to Newport freight line, planned further electrification, and developed a widely used cab signalling system.
In 1915, Raven became Superintendent of the Royal Arsenal in Woolwich, and two years later was conferred the honour of a KBE. He then transferred to the Admiralty, returning to the NER in 1919 to start a second phase of locomotive building.
With the imminent formation of the LNER, Raven resigned from the position of CME in 1922, but was appointed to the position of Technical Advisor of the LNER for 1923. Also in 1923, Raven becomes a director of Metropolitan Vickers. In 1924 and 1925, Raven travels to New Zealand and India, reporting his findings to IMechE, before effectively retiring.
Raven died on 14th February 1934 after heart trouble whilst on holiday with Lady Raven in Felixstowe.
In 1883, Raven married Gifford Allan Crichton, and between 1883-9 fathers four children (Constance Gifford, Guendolen Edith, Norman Vincent, and Frederick Gifford). Edward Thompson was Raven's son-in-law (married Guendolen in 1913).