Richard Maunsell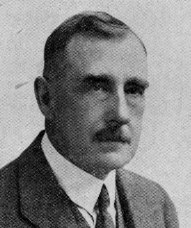 Richard E.L. Maunsell was born in Ireland in 1869. After graduating from Trinity College Dublin, Maunsell started a three year apprenticeship under H.A. Ivatt at the Great Southern and Western Railway's (GS&WR) Inchicore Works in Dublin. This was followed with one year as a locomotive foreman with the Landcashire and Yorkshire Railway, before moving to India in 1894. After two years as the district locomotive superintendent at Asanol on the East India Railway, he returned to Inchicore to become the Works Manager. After fifteen years in this position, he was promoted to the position of Locomotive Superintendent for the GS&WR. In 1913, he moved to England to take the post of Chief Mechanical Engineer (CME) of the South Eastern & Chatham Railway (SE&CR). At the SE&CR, Maunsell designed his Class N 2-6-0 and Class K 2-6-4T locomotives, and a number of these locomotives were built at the Woolwich Arsenal to relieve local unemployment after the end of World War 1. Parts of these locomotives constructed at Woolwich would be used by George Hally when designed his Class K 2-6-4T (LNER L2) freight locomotives for the Metropolitan Railway.
With Grouping in 1923, the SE&CR became a part of the Southern Railway (SR) and Maunsell became the SR's first CME. The newly formed SR had a wide range of track types and loading gauges; as well as a wide range of locomotive types. Therefore, Maunsell started to design a standardised range of locomotives that were suitable to operate on all three of the SR's sections. He also attempted to design as few types as possible. During this period, his designs depended a lot on his assistants Holcroft, Clayton, and Pearson. All three were admirers of Churchward, and many of Churchward's design concepts appeared in Maunsell's designs. However, other non-Churchward features such as high-temperature superheating were also incorporated. Reflecting the high level of passenger traffic on the SR, most of Maunsell's designs were for passenger locomotives. Maunsell designed a number of famous types to meet these needs, including the 'King Arthur' 4-6-0s, 3-cylinder 4-4-0 'Schools', and 4 cylinder 4-6-0 'Lord Nelsons'.
Due to the relatively small size of the SR and the SR's active process of electrification, none of Maunsell's locomotives were built in large numbers. Hence, Maunsell's contributions to British locomotive design tend to be underestimated.
Maunsell retired in November 1937, to be succeeded by Bulleid.